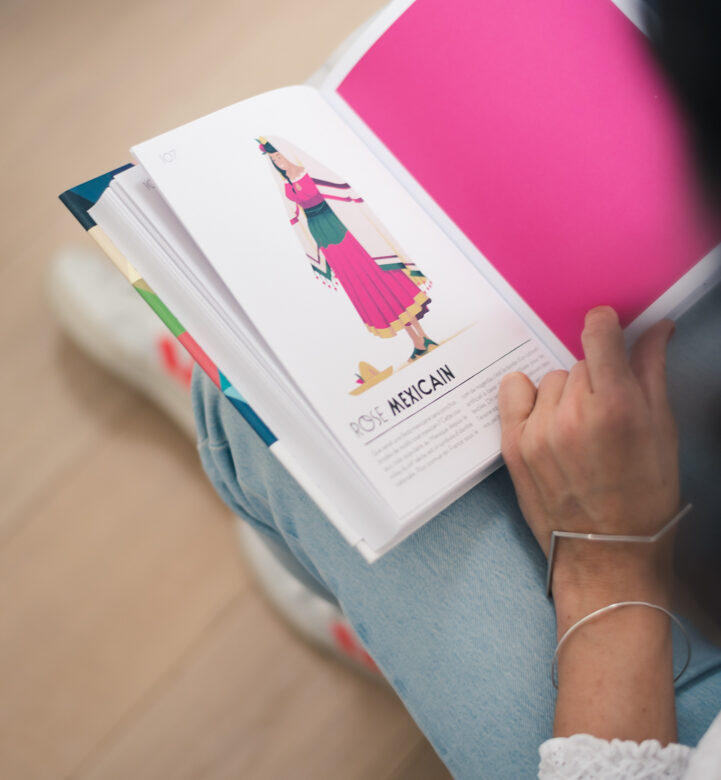 Playing with colours
Under the name Becolors, Bénédicte offers a colorimetry/morphology/… service. Everything you need to find the clothes that will make you look your best. Colours are her business. But the colours on her website no longer suited her. So she wanted to rethink everything and she called me.

We changed the colours, but also the layout, the illustrations and she reworked the text. And within a few weeks, the site had a new look! Bénédicte had asked a photographer to capture the essence of her work. The photos guided the new layout. We then defined a new colour palette, both sober and colourful. There is navy blue and white but also a strong pink that brings a colourful touch to the site.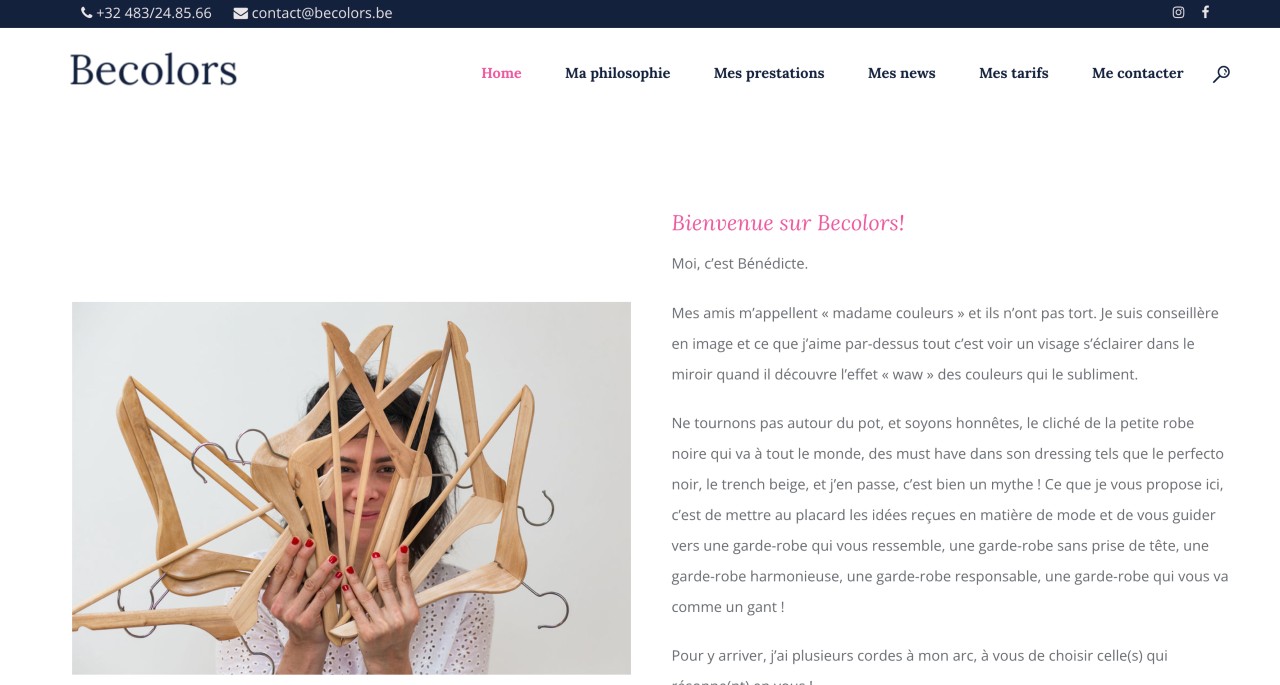 We kept the simplicity of the footer but changed the background colour to better highlight the images.

Finally, by working on the text, it was possible to highlight the important elements of its content and answer the most frequently asked questions.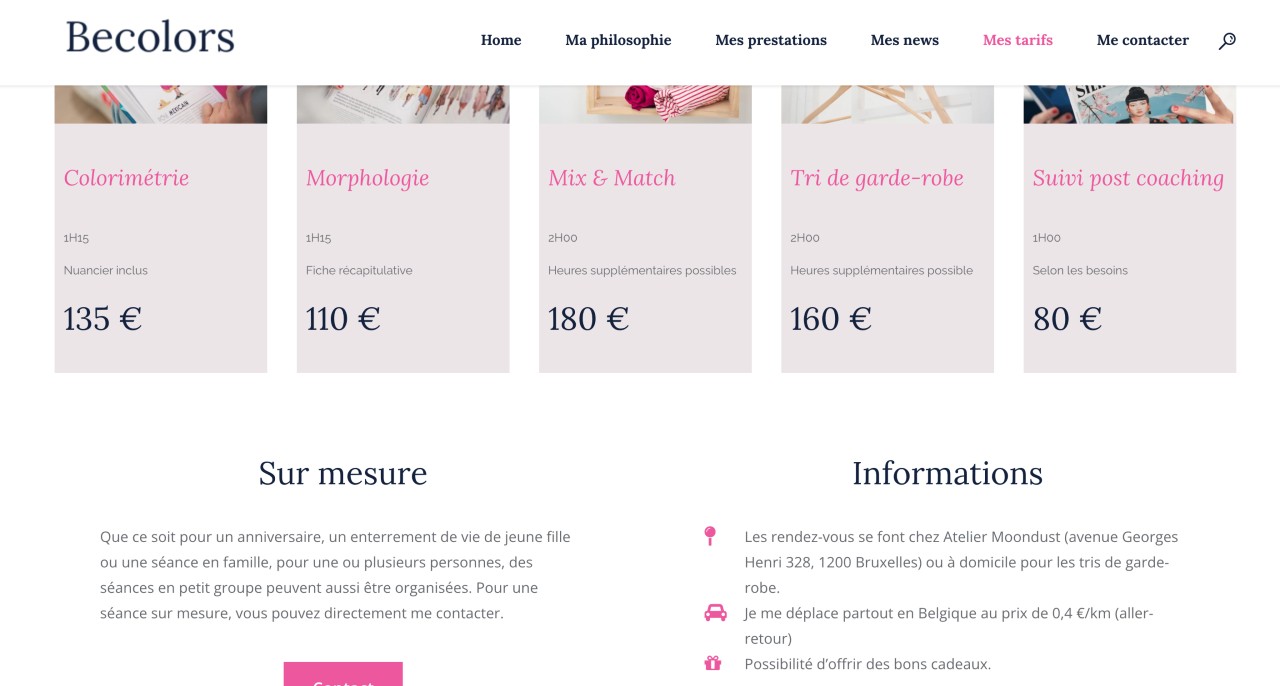 The new site has been online since the beginning of the summer. If you are interested in colorimetry, morphology or a wardrobe sorting, go quickly to Bénédicte's website!